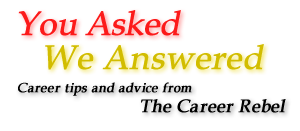 Q.
What should be mentioned when writing a reference letter?
If you've been requested to write a reference letter on behalf of someone it's always good to stick to the facts which include, date, title and specific job responsibilities. Because of all the legalities surrounding "negligent hiring" you've got to be factual yet careful in just how much information you disclose. Sometimes, it's good to request a written reference form from the company so you are only responding to questions that may be relevant to the job your former employee is applying to. Disclosing too much about the individual's character and worth ethic could get you in trouble if there was something in the employment past you were unaware of and could potentially be harmful to the prospective employer if you did not disclose it. Gone are the good old days when writing a glowing letter of recommendation was a standard practice in offering your unbiased opinion of someone's value to a new organization. You could be held liable if your recommendation in any way led the employer to hire someone based on your feedback and that person had a checkered past even if unbeknownst to you. I'm not saying don't write a recommendation for one of your employees if asked, but be careful about how much or little you choose to disclose and request perhaps that you are listed as a reference instead so that someone can phone you to discuss the applicant rather than memorializing it on paper. Most employers prefer to speak with someone rather than accept a blanket reference letter anyway, so it's like better for all concerned to phone this one in rather than to put too much in writing lest it backfire on you. In this case less is more but always remember to be factual.
Q.
As an older person, on my resume, do I concentrate on my experience using dates or do I just try to gloss over it by leaving out some of my experience, even though relevant and don't use any dates?
My personal belief as someone who has more than 20 years experience is that you don't need to list all of the dates, jobs and companies you've worked for since 1980! It's likely that most people who are reading your resume today weren't even born then!. I believe if you've got more than 20 years experience in any one profession good for you. Most companies when they are looking to hire senior level executives (and I don't mean as in age), are looking for between 10-15 years work experience. If your experience exceeds this range, then there is no reason to "cap" it off at 20 years-because in reality they will get that you have the experience and you don't need to list every single thing you did from the time you started working even if it is relevant. If you are applying for an VP job today for instance, do you really think the company is interested in knowing what you did as a manager 20 years ago? Stick to what is most relevant in experience and in the level of position you've held and the company's that you've worked in and under-emphasize your laundry list of employment dates as a focal point on your resume. I'm not suggesting you delete dates of employment. I just don't believe it's particularly relevant if you've got the requisite number of years to qualify you for the job you are applying for to list all your dates of employment from the time you graduated college or even high school (which sadly I've seen!). Remember, it's always good to know your audience and these days, the crowd is getting younger every day! Stick to emphasizing your qualifications based on the number of years they are looking as listed in the job posting and you can't go wrong. Sometime too much is well, too much.
Q.
Are there any new sites, other than Cynopsis Classified Advantage, that are reliable as far as having true postings that weren't filled weeks ago? All the big sites seem to use this practice and it is very frustrating.
Yes, there are many, many niche job board/posting sites which cater to job seekers at all levels from entry to the seasoned professionals. For a comprehensive list of niche job sites you can do a Google search based on the industry or profession you are seeking to work in and see what comes up. The misconception with outdated job postings that appear to be weeks or months old is that many search engines or job sites these days "scrape" postings across many companies on regular intervals. What this means is that not all job sites include companies that directly post and take down postings once they've expired (like the old days!). With automation comes improvement in the way you can search and apply to jobs across many companies. However, unless an individual from the company takes down a posting on their company site, or includes a posting expiration date (standard is 30 days), then job sites that scrape cannot determine when a job is still considered active or filled as a result. It's not that job sites are deliberately out to deceive the job seeker. It's just that technology is as good as the person on the other end who updates the information-remember, garbage in-garbage out. So the best thing to do when you come across a job you are interested in applying to that you found on a job board is to cross check the job with the company site to make sure the link from the job board is active and the job is still posted on the company's career page. I understand how frustrating it is to research jobs that appear to be weeks or months old but the good news is that there are many new jobs being posted everyday. Always make sure you post through the job board AND directly on the company job site as well to ensure your resume gets directly to the recruiter. Some job sites may only include listings and are not directly linked to the company career site. And also, don't pay for sites that require you to register and pay in order to apply-those are not reliable and or accurate and you can always apply to any job for free by going directly to the company site.
Q.
I have a tan suit, my only one, which is fine for the spring/summer, but when I interview in the winter, will it be seen as a strange selection? Do I need to save up and by a blue or black suit?
Well the pat answer would be you don't need to worry about what you are wearing to an interview if you present yourself well. Unfortunately, people do judge others by what they wear to an interview regardless of how well you perform. Your wardrobe choices are important depending on what type of job you are applying for and the overall company culture. It's never a bad idea to check in with the person who is setting up the interview to inquire about the dress code. Sometimes even jeans would be appropriate if you are applying to a technology, gaming, internet or other similar company where the dress is far more casual and showing up in a suit, tie or formal attire will definitely not win you points in the interview no matter how qualified you are on paper. Knowing the environment you are interviewing in and what is expected is as important as making sure there are no typos on your resume. So depending on your budget and whether you can afford a new suit or not, having a dark suit, jacket or pants as part of your basic wardrobe is always a good option. If you are going to only have one suit it should probably be blue or black and not tan. That said, you can certainly mix it up and where a dark shirt and pants (or skirt if you are a woman) with the tan jacket so you can be more appropriately dressed for the season. Luckily there are many fashion options to choose from that fit within most people's budget where you will get your desired look for less. The main point is whether to wear a suit at all to an interview and really know your audience and the corporate culture before you make the investment and buy a black suit only to find out that most of the people in the company wear jeans! Ask questions before the interview and select your wardrobe accordingly.
Q.
How much longer must we write cover letters? Almost every article I read states that they are rarely read. Why can't just a well written resume do?
I agree the traditional cover letter is a thing of the past. As a recruiter, I rarely read cover letters that accompany a resume. Usually, there will be a brief introduction within the body of the email that will tell me enough along with the attached resume of course. Sometimes, people will write a long email detailing their job and interests and neglect to include a resume. This approach is like sending a traditional cover letter without the resume-no one wants to read your note they just want to see the resume. The great thing about technology now is that it allows recruiters to expedite the resume review process more efficiently by merely opening an attachment and forwarding or responding to the request almost instantly. Gone are the days when you sat behind a typewriter and typed your "form" cover letter and sent it along with one of your many professionally photo-copied resume and following up two weeks later in the hopes someone opened and read our cover letter and resume. The cover letter was intended as an introduction to the hiring manager or referral by stating who you were, why you were writing and what you were after. Today, an email introduction has in many cases replaced the traditional cover letter. The good news, is you can keep the email short and sweet and do not have to incorporate your introduction to yet another word document titled, "Cover Letter." Most cover letters when written tend to be redundant in nature, and try to narrate what a well-written resume can outline much better. As I mentioned, I rarely read cover letters and most employers really just want to see the resume or portfolio if you are applying for a creative position. I really think it's a personal preference to continue to include a cover letter with your resume and no longer considered the standard way you need to apply for jobs. Next time you think about writing a cover letter ask yourself what are you stating or re-stating here that is not already covered in your resume? If there are some areas you feel compelled to include in a cover letter maybe it's time to take another look at your resume and incorporate those things there where it is appropriate. Use your brief email introduction to tell the person you are writing, who you are, what you are looking for and a way to get in contact with you based on your availability. Let your resume do the rest.