---
You are watching an expired job.
---
Producer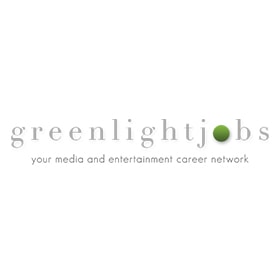 Tribune Company
Job Details Careers Center - ProducerPlease Enable Cookies to ContinuePlease enable cookies in your browser to experience all the personalized features of this site, including the ability to apply for a job.ProducerJob ID 2017-46407Location US-WA-SeattleCategory News Writers/ProducersPosted Date 10/6/2017More information about this jobOverviewJOB TITLE: PRODUCERDEPARTMENT: NEWSREPORTS TO: EXECUTIVE PRODUCER Responsible for producing newscasts in an assigned daypart by executing the vision and mission of the shows and day to day news coverage decisions. This position will be responsible for stacking newscasts, determining placement and treatment of stories, writing for the newscast and reviewing scripts for accuracy and writing style. The producer will work directly with the assignment desk on daily content and logistics decisions in coordination with news management. The producer will participate in the editorial meetings by identifying important local content and angles of coverage, assist in decisions on separating content and differentiating stories in the newscasts, looking for opportunities to get the best and freshest content into a newscast and driving new content into the shows. The producer handles breaking news in a newscast, pushes for fresh content, creates compelling newscasts and has excellent news judgment. Responsibilities Produce newscast(s) in assigned daypart, deciding on story placement, treatment and ensuring new content makes its way into the newscastsWrite and produce news stories for daily newscasts that are consistently factual, accurate, compelling and easy to understandProduce daily newscast, meet all deadlines prior to air, produce opens and graphics elementsFills in on other newscasts as neededSubmits story ideas daily and work aggressively to increase traffic on web and mobile platformsContributes recommendations on daily story coverage and special assignmentsCopy edits news stories by reporters and writersEvaluate news leads and pitch unique stories that will get results and drive ratings; participate in the editorial processCover breaking news with a sense of urgencyProduce content for Twitter, Facebook and other social media sitesPerform other duties as assignedQualifications Bachelor's degree preferred; equivalent experience requiredMinimum of 2 - 5 years of producing experience with degree in journalism or related fieldProven track record of owning breaking news and weather coverageCreative and strong writer with sharp news judgmentMust understand social media and how to tell stories on multiple platformsMust be flexible to work different shifts throughout the yearAbility to work under extreme pressure and deadlinesCompany InfoTribune Media Company (NYSE: TRCO) is home to a diverse portfolio of television and digital properties driven by quality news, entertainment, and sports programming. Tribune Media is comprised of Tribune Broadcasting's 42 owned or operated local television stations reaching more than 50 million households, national entertainment network WGN America, whose reach is approaching 80 million households, Tribune Studios, and a variety of digital applications and websites commanding 60 million monthly unique visitors online. Tribune Media also includes Chicago's WGN-AM and the national multicast networks Antenna TV and THIS TV. Additionally, the Company owns and manages a significant number of real estate properties across the U.S. and holds a variety of investments, including a 31% equity interest in TV Food Network and a 32% equity interest in CareerBuilder. For more information please visit http://www.tribunemedia.com.
If you found this information helpful, please let us know how we can help you?
SIGN UP FOR OUR WEEKLY UPDATES
Keep informed on all things career when you sign up for our FREE weekly newsletter.We offer great advice from top industry experts that include how to:
Perfect Your Resume
Find Your Dream Job
Self-Promote
Create a Dynamic Portfolio
Advance Career Development
Read more from authors ...