---
You are watching an expired job.
---
Open Rank Faculty Position in Media Arts (Animation)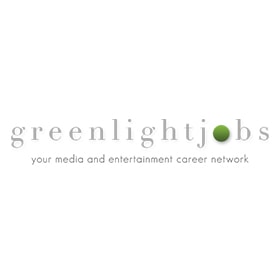 Minneapolis College of Art and Design
Job Description: The Media Arts Department of the Minneapolis College of Art and Design invites applications for one or two faculty positions open rank, commensurate with experience in the Animation Program. Positioned within Media Arts along with Photography, Film, and Web & Multimedia, MCADs Animation BFA provides students with a broad historical perspective, fostering an appreciation of animation as an applied and fine art. Given its commitment, the Media Arts Department requires a dynamic, engaging, passionate, and energetic faculty member who is dedicated to art education and creative practice. The successful candidate will teach a full-time load of three classes per semester, advise students, provide administrative support, and serve on college committees. Courses taught may include technical and conceptual topics and issues over a broad range of levels, from Intro to Animation to Advanced Animation Seminar as well as the Foundation level Media Arts courses. The position begins mid-August 2019 and reports to the Chair of Media Arts. MCAD offers renewable, long-term contracts based on a clearly defined peer-review process.
Candidate qualifications: Applicants should hold a Masters degree and/or demonstrate an equivalent level of professional achievement. The candidate will ideally be conversant with the production of both traditional 2D character and 3D animation, though specialization in one or the other is expected. Production experience in the areas of character design, storyboarding and concept development are desirable as well as the ability to teach conceptual and theoretical histories, readings and discussions related to the broadest definition of animation. The ideal candidate will have a working knowledge of Adobe Creative Suite software, ToonBoom, Harmony, and Maya, although those with a professional level of proficiency with any of these tools should feel encouraged to apply. Previous teaching experience is preferred but not required, although the ability to communicate and function within a highly collaborative environment is necessary.
Deadline: Priority will be given to those who respond by Monday, January 07, 2019.
For full details and application instructions, visit https://mcad.edu/employment-listing/open-rank-faculty-position-media-arts-animation
If you found this information helpful, please let us know how we can help you?