---
You are watching an expired job.
---
Master Control Operator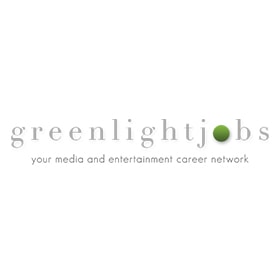 Tribune Company
Job Details Careers Center - Master Control OperatorPlease Enable Cookies to ContinuePlease enable cookies in your browser to experience all the personalized features of this site, including the ability to apply for a job.Master Control OperatorJob ID 2017-45799Location US-IN-IndianapolisCategory EngineeringPosted Date 6/1/2017More information about this jobOverviewWXIN/WTTV a Tribune Broadcasting station has an opening for a Master Control Operator to work in our Indianapolis Regional Operating Center. The Master Control Operator performs a variety of tasks related to the preparation of material for on-air playback via an automation system, supporting a 24/7 TV broadcast company.ResponsibilitiesMonitor the automation system for proper event execution; accurately check every aspect of each log in the automation systemPrepare syndicated programmingRun commercial breaks during newscasts, as well as high value network and sports programmingVerifies material airing via the program log; researches and contacts appropriate source for missing materialKeep all stations in compliance with FCC rules and regulations governing television broadcasters including EAS requirements, closed captioning logs and compliance with the FCC Children's Television ActMonitors transmitters and tower lights under the FCC regulationsPerform other duties as assignedQualificationsBachelors' degree in telecommunications preferred; equivalent experience required1-2 years' experience in Master Control requiredExperience in a master control HUB preferredKnowledge of automation systems preferredAbility to use IT-based equipment in a broadcast environmentKnowledge of satellite spot delivery systems preferredFamiliarity with server playback and recording Must be able to work independently and have the ability to problem-solveMust be able to work under deadlines and have the ability to multi-taskMust be able to work flexible schedule including nights, holidays and weekendsCompany InfoTribune Media Company (NYSE: TRCO) is home to a diverse portfolio of television and digital properties driven by quality news, entertainment, and sports programming. Tribune Media is comprised of Tribune Broadcasting's 42 owned or operated local television stations reaching more than 50 million households, national entertainment network WGN America, whose reach is approaching 80 million households, Tribune Studios, and a variety of digital applications and websites commanding 60 million monthly unique visitors online. Tribune Media also includes Chicago's WGN-AM and the national multicast networks Antenna TV and THIS TV. Additionally, the Company owns and manages a significant number of real estate properties across the U.S. and holds a variety of investments, including a 31% equity interest in TV Food Network and a 32% equity interest in CareerBuilder. For more information please visit http://www.tribunemedia.com.
If you found this information helpful, please let us know how we can help you?
SIGN UP FOR OUR WEEKLY UPDATES
Keep informed on all things career when you sign up for our FREE weekly newsletter.We offer great advice from top industry experts that include how to:
Perfect Your Resume
Find Your Dream Job
Self-Promote
Create a Dynamic Portfolio
Advance Career Development
Read more from authors ...