---
You are watching an expired job.
---
Editor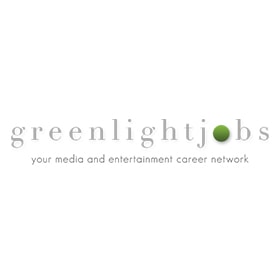 Tribune Company
Job Details Careers Center - EditorPlease Enable Cookies to ContinuePlease enable cookies in your browser to experience all the personalized features of this site, including the ability to apply for a job.EditorJob ID 2017-46348Location US-OK-Oklahoma CityCategory ..Posted Date 9/22/2017More information about this jobOverviewThe primary responsibilities of the ENG Editor are to edit, organize, cue and play video for newscasts.Responsibilities Monitors editing load to make sure stories needed for airing are available. Edits all national news video and recuts local video for all newscasts. Locate file footage and tapes for stories: edits as necessary. Dubs and edits for exchange with other stations. Airs video during newscasts. Set up live microwave and satellite feeds. Assists in keeping tape file and archive.QualificationsMust have experience with non-linear editing.Associate's degree or equivalent from two-year College or technical school or six months to one year related experience and/or training. Ability to exercise judgment to select shots and video and audio.Decides allocation of some technical resources to a news story.Must have the ability to work under pressure, stress and deadlines.Must be able to work well with people.Must be able to work overnights, weekends, holidays.A valid Oklahoma driver's license is required. STATEMENT ABOUT OTHER DUTIES:This is not necessarily an exhaustive list of all responsibilities, skills, duties, requirements, efforts or working conditions associated with the job. While this is intended to be an accurate reflection of the job, management reserves the right to revise the job or to require that other or different tasks be performed when circumstances change, e.g., emergencies, changes in personnel, work load, rush jobs, special projects, technological developments, etc. Apply by going to the link listed below and then filter the job search by location (US-OK-Oklahoma City).This will allow you to view all current postings for KFOR jobs. Tribune Broadcasting OKC, LLC is an Equal Opportunity Employer Company InfoTribune Media Company (NYSE: TRCO) is home to a diverse portfolio of television and digital properties driven by quality news, entertainment, and sports programming. Tribune Media is comprised of Tribune Broadcasting's 42 owned or operated local television stations reaching more than 50 million households, national entertainment network WGN America, whose reach is approaching 80 million households, Tribune Studios, and a variety of digital applications and websites commanding 60 million monthly unique visitors online. Tribune Media also includes Chicago's WGN-AM and the national multicast networks Antenna TV and THIS TV. Additionally, the Company owns and manages a significant number of real estate properties across the U.S. and holds a variety of investments, including a 31% equity interest in TV Food Network and a 32% equity interest in CareerBuilder. For more information please visit http://www.tribunemedia.com.
If you found this information helpful, please let us know how we can help you?
SIGN UP FOR OUR WEEKLY UPDATES
Keep informed on all things career when you sign up for our FREE weekly newsletter.We offer great advice from top industry experts that include how to:
Perfect Your Resume
Find Your Dream Job
Self-Promote
Create a Dynamic Portfolio
Advance Career Development
Read more from authors ...