---
You are watching an expired job.
---
Editor, Assignment Desk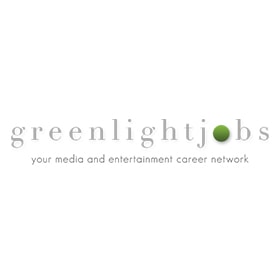 Tribune Company
Job Details Careers Center - Editor, Assignment DeskPlease Enable Cookies to ContinuePlease enable cookies in your browser to experience all the personalized features of this site, including the ability to apply for a job.Editor, Assignment DeskJob ID 2017-46433Location US-VA-NorfolkCategory News OperationsPosted Date 10/10/2017More information about this jobOverviewWTKR/WGNT - Tribune's CBS affiliate in Norfolk, Virginia is recruiting for an assignment desk editor to join its team. The primary focus of the Assignment Editor is to be in charge of the day-to-day operation of the assignment desk, handle radio and telephone communications with reporters, photographers, field producers and outside news sources.ResponsibilitiesCore Job Functions:Keeps up-to-date and knowledgeable about general developments and trends in the viewing area and ensure that new story ideas are generated for use in news coverage.Monitors breaking news to determine coverage and re-allocate crews to cover breaking news.Develops news contacts that provide news tips and stories.Contributes story ideas and assigns reporters and photographers to stories as needed.Coordinates work between reporters, photographers, ENG editors and producers.Handles projects assigned by the Director of News or Executive Producer.Performs other duties as assigned.Post stories to wtkr.comPost to social mediaQualificationsMinimum Knowledge Skills & Abilities:Experience in news reporting and gathering. Time management skills to guide, schedule and coordinate work of reporters and photographers. Ability to type, operate police scanner, handle news telephones, and other such equipment. Education Requirements:A degree or equivalent is preferred and/or two to three years' work experience. Physical Requirements:Dexterity to operate buttons and switches on switchboard. Ability to lift up to 20 pounds of materials consisting of books, videotapes, etc. Ability to drive news vehiclesCompany InfoTribune Media Company (NYSE: TRCO) is home to a diverse portfolio of television and digital properties driven by quality news, entertainment, and sports programming. Tribune Media is comprised of Tribune Broadcasting's 42 owned or operated local television stations reaching more than 50 million households, national entertainment network WGN America, whose reach is approaching 80 million households, Tribune Studios, and a variety of digital applications and websites commanding 60 million monthly unique visitors online. Tribune Media also includes Chicago's WGN-AM and the national multicast networks Antenna TV and THIS TV. Additionally, the Company owns and manages a significant number of real estate properties across the U.S. and holds a variety of investments, including a 31% equity interest in TV Food Network and a 32% equity interest in CareerBuilder. For more information please visit http://www.tribunemedia.com.
If you found this information helpful, please let us know how we can help you?
SIGN UP FOR OUR WEEKLY UPDATES
Keep informed on all things career when you sign up for our FREE weekly newsletter.We offer great advice from top industry experts that include how to:
Perfect Your Resume
Find Your Dream Job
Self-Promote
Create a Dynamic Portfolio
Advance Career Development
Read more from authors ...