---
You are watching an expired job.
---
Account Executive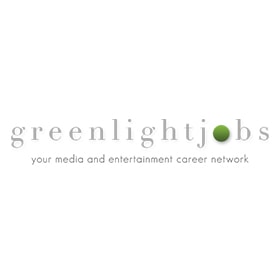 Tribune Company
Job Details Careers Center - Account ExecutivePlease Enable Cookies to ContinuePlease enable cookies in your browser to experience all the personalized features of this site, including the ability to apply for a job.Account ExecutiveJob ID 2017-46343Location US-VA-NorfolkCategory SalesPosted Date 10/11/2017More information about this jobOverviewWTKR, WGNT NORFOLK VA, is seeking a highly motivated experienced Sales Account Executive who enjoys a fast paced environment with a passion to win.ResponsibilitiesEffectively manage and account list of agency and direct clientsAbility to build and sustain relationships with agency buyers, planners and local business owners Strong negotiating skills and the ability to use Nielsen ratings along with qualitative information to fully leverage the station's unique advantages in the marketMaintain, grow and develop an existing client listCreate and present advertising strategies and ideas for local businesses incorporating TV, online and digital mediums to generate new station revenueRetain current business and develop new business contactsUnderstand the business objectives and advertising strategies of clients and find ways to help them achieve their objectives through effective advertisingQualificationsStrong organizational, written and presentation skillsExperience in Word, Excel and PowerPointAbility to build and maintain positive customer relationshipsAbility to overcome objectionsWorking knowledge of new media, digital interactive initiatives and social media requiredOutside media sales experience preferred but not requiredProfessional appearance College degree preferred or equivalent but not required and a minimum of 5 years broadcast sales experience. Physical Requirements: The ability to operate a computer and business equipment. Candidate must have their own transportation when on sales calls. Vision to enter, review and approve sales proposals and orders. Company InfoTribune Media Company (NYSE: TRCO) is home to a diverse portfolio of television and digital properties driven by quality news, entertainment, and sports programming. Tribune Media is comprised of Tribune Broadcasting's 42 owned or operated local television stations reaching more than 50 million households, national entertainment network WGN America, whose reach is approaching 80 million households, Tribune Studios, and a variety of digital applications and websites commanding 60 million monthly unique visitors online. Tribune Media also includes Chicago's WGN-AM and the national multicast networks Antenna TV and THIS TV. Additionally, the Company owns and manages a significant number of real estate properties across the U.S. and holds a variety of investments, including a 31% equity interest in TV Food Network and a 32% equity interest in CareerBuilder. For more information please visit http://www.tribunemedia.com.
If you found this information helpful, please let us know how we can help you?
SIGN UP FOR OUR WEEKLY UPDATES
Keep informed on all things career when you sign up for our FREE weekly newsletter.We offer great advice from top industry experts that include how to:
Perfect Your Resume
Find Your Dream Job
Self-Promote
Create a Dynamic Portfolio
Advance Career Development
Read more from authors ...