---
You are watching an expired job.
---
Account Executive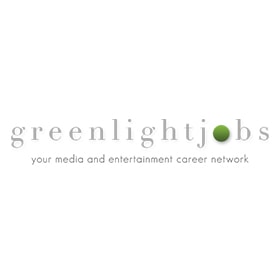 Tribune Company
Job Details Careers Center - Account ExecutivePlease Enable Cookies to ContinuePlease enable cookies in your browser to experience all the personalized features of this site, including the ability to apply for a job.Account ExecutiveJob ID 2017-46303Location US-TN-MemphisCategory SalesPosted Date 9/12/2017More information about this jobOverviewLocation: Memphis, TN Reports to: Local Sales Manager WREG-TV has an opening for an Account Executive! The Account Executive develops new business for the station, as well as services, maintains and grows existing accounts. In addition, he/she provides outstanding customer service and forms new relationships with clients. ResponsibilitiesResponsible for the retention of current business and the development of new business as evidenced by the attainment of sales goals in total revenue & emphasis revenue.Sells special projects that generate new business.Develops relationships with multiple level contacts at both agencies and advertisers in order to better understand the business objectives and advertising strategies of clients in order to help them achieve their objectives through effective use of electronic media.Develops and successfully executes aggressive growth action plans, overcomes obstacles, continuously improves client relationships by adding value, enhances profitability and increases revenue by fully leveraging the station's unique advantages.Makes sales presentations to all classifications of advertisers to obtain orders for advertising time and use of commercial production facilities.Coordinates internally the actual purchase of advertising time, placement of the schedule and availability of production material.Schedules and makes marketing presentations in conjunction with Sales Manager/Marketing Research using station research materials.Performs other duties as assigned. QualificationsMedia sales experience and college degree preferred. Nielsen, comScore, Wide Orbit, Internet/Convergence sales and Marshall Marketing experience is a plus. Need a proven track record of new business development plus ability to grow business by developing marketing solutions and creative ideas. Need to have excellent written, verbal and organizational skills. Must be proficient with Microsoft Office (Excel, Word, Powerpoint). Must possess a Tennessee Driver's license (or be able to get one). Ability to drive a vehicle and put together displays. Ability to lift tapes, sales packages and other objects up to 20 pounds and over where needed. Exposed to all kinds of weather in connection with making sales calls on clients. Must be willing to submit to a background check. Must have unrestricted authorization to work in the United States. Equal Opportunity Employer Company InfoTribune Media Company (NYSE: TRCO) is home to a diverse portfolio of television and digital properties driven by quality news, entertainment, and sports programming. Tribune Media is comprised of Tribune Broadcasting's 42 owned or operated local television stations reaching more than 50 million households, national entertainment network WGN America, whose reach is approaching 80 million households, Tribune Studios, and a variety of digital applications and websites commanding 60 million monthly unique visitors online. Tribune Media also includes Chicago's WGN-AM and the national multicast networks Antenna TV and THIS TV. Additionally, the Company owns and manages a significant number of real estate properties across the U.S. and holds a variety of investments, including a 31% equity interest in TV Food Network and a 32% equity interest in CareerBuilder. For more information please visit http://www.tribunemedia.com.
If you found this information helpful, please let us know how we can help you?
SIGN UP FOR OUR WEEKLY UPDATES
Keep informed on all things career when you sign up for our FREE weekly newsletter.We offer great advice from top industry experts that include how to:
Perfect Your Resume
Find Your Dream Job
Self-Promote
Create a Dynamic Portfolio
Advance Career Development
Read more from authors ...