---
You are watching an expired job.
---
P/T Production Assistant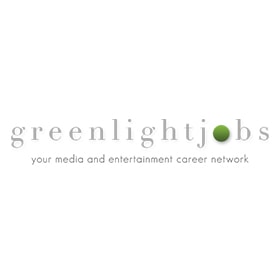 Tribune Company
Job Details Careers Center - P/T Production AssistantPlease Enable Cookies to ContinuePlease enable cookies in your browser to experience all the personalized features of this site, including the ability to apply for a job.P/T Production AssistantJob ID 2017-46408Location US-MO-Kansas CityCategory News OperationsPosted Date 10/5/2017More information about this jobOverviewThis position is responsible for performing various duties in support of newsroom production of live and recorded television.ResponsibilitiesResponsible for working closely with Directors, Engineering and talent floor directing during live and breaking news.Jib camera operation.Communicate urgent issues effectively while maintaining a sense of control during daily newscasts and in breaking news situations.Teleprompter operation.Other duties as assigned by management.Work with Senior Director to maintain studio lighting. This includes climbing a ladder, changing fixtures, and changing light bulbs.QualificationsCollege degree or equivalentPrefer applicants with studio production crew experience in a news environmentDemonstrated aptitude for operating broadcasting equipment, ability to effectively work under pressure in a fast-paced, team-oriented environmentAbility to stand for long periods of time, work non-traditional shifts including nights, weekends and holidays requiredMust be able to communicate effectively in EnglishAbility to climb and work at heights on ladders occasionallyMust be able to lift and carry over 25 poundsMust have a proven record of dependability and punctualityCompany InfoTribune Media Company (NYSE: TRCO) is home to a diverse portfolio of television and digital properties driven by quality news, entertainment, and sports programming. Tribune Media is comprised of Tribune Broadcasting's 42 owned or operated local television stations reaching more than 50 million households, national entertainment network WGN America, whose reach is approaching 80 million households, Tribune Studios, and a variety of digital applications and websites commanding 60 million monthly unique visitors online. Tribune Media also includes Chicago's WGN-AM and the national multicast networks Antenna TV and THIS TV. Additionally, the Company owns and manages a significant number of real estate properties across the U.S. and holds a variety of investments, including a 31% equity interest in TV Food Network and a 32% equity interest in CareerBuilder. For more information please visit http://www.tribunemedia.com.
If you found this information helpful, please let us know how we can help you?
SIGN UP FOR OUR WEEKLY UPDATES
Keep informed on all things career when you sign up for our FREE weekly newsletter.We offer great advice from top industry experts that include how to:
Perfect Your Resume
Find Your Dream Job
Self-Promote
Create a Dynamic Portfolio
Advance Career Development
Read more from authors ...