Comedy writer/producer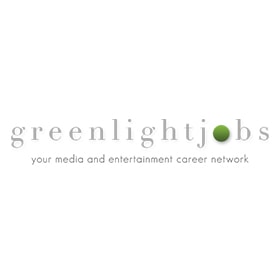 Red Clay Media
Its a Southern Thing is looking for a writer/producer to work on its comedy team. This team is responsible for the hit series So True Yall on Its a Southern Thing (More than 900 million video views in 2018) and is looking to build on their current show as well as expand the number of shows we produce. Youd join a three-person team focused on sketch comedy and humor for Its a Southern Thing . You must be able to collaborate in an extremely creative environment. Our comedy team does a bit of everything: they write, act, direct, produce, film and edit sketches. The ideal candidate is good at generating ideas, writing scripts and producing video. You will also contribute ideas to the overall brand. Familiarity with producing quality content to be distributed on social platforms is key. Its a Southern Thing is one of the fastest growing social media brands in the U.S., with more than 3.5 million followers across Facebook , Instagram , YouTube and Twitter . The brand focuses on relatable content about the South. We recently won the Audience Honor for Best Overall Facebook Presence in the Shorty Awards. Saturday Night Live writer Bryan Tucker said this about our sketches: I grew up in Virginia and North Carolina, and I just wanted to drop you a note to say I enjoy your videos. Ive always thought about there should be a comedy show about the South that wasnt Blue Collar Comedy, and its great to see you guys taking up that cause. This position is full-time and based in our Birmingham, Ala., office. Please take a look at our page and some videos before applying. Here is link tour page: https://www.facebook.com/itisasouthernthing/ https://www.facebook.com/SouthernThingSoTrue/
The ideal candidate for this position: Is a strong writer with a good sense of what makes Southerners laugh. Can write, produce, shoot and edit, and wants to tell the type of stories that fit our brand. Can generate ideas and execute them. Is energetic and excited to create shows and videos that will reach large audiences. Makes video that works on social media and will adapt with the everchanging landscape of digital media. Is comfortable in front of the camera as well as behind it. We dont expect candidates to be experts in everything, but we are looking for highly skilled filmmakers who understand our mission and want to work in our highly creative environment. Technical proficiencies:
Script Writing
Editing
Producing Videography Editing (Adobe Creative Cloud) Pluses but not required:
Motion Graphic design
Prop Building
Shooting To apply: Please send the following to jobs@redclaymedia.com : A brief introductory email (include the job title in the subject line) Links to work samples (please detail exactly what you did in each video if it is a large collaboration) Resume Three ideas for potential sketches Alabama Media Group is a part of Advance Local, one of the largest media groups in the United States, which operates the leading news and information companies in more than 25 cities, reaching 50+ million people monthly with our quality, real-time journalism and community engagement. Our company is built upon the values of Integrity, Collaboration, Accountability, Fearlessness, and Customer Focus. For more information about Advance Local, please visit www.advancelocal.com. Advance Local is an Equal Opportunity Employer and does not discriminate on the basis of race, color, religion, gender, national origin, age, physical or mental impairment, sexual orientation, marital status or any other category protected under federal, state or local l
If you found this information helpful, please let us know how we can help you?